A CBD Success Story: An Interview with EthicaCBD Founder Olivier Reiner
Olivier Reiner is one of the EthicaCBD co-founders. A leader in his sector, Olivier has spent more than 20 years working in the wellness industry, so he knows what it takes to excel in this competitive market. He has been responsible for the successful launch of numerous skincare and cosmetic products and he is an ambitious and influential figure.
We sit down with Olivier and discuss in a bit more detail his motivation for the launch of EthicaCBD, exploring his vision for the company, and discover how his personal use of CBD oil has helped him to overcome and manage his own personal health challenges.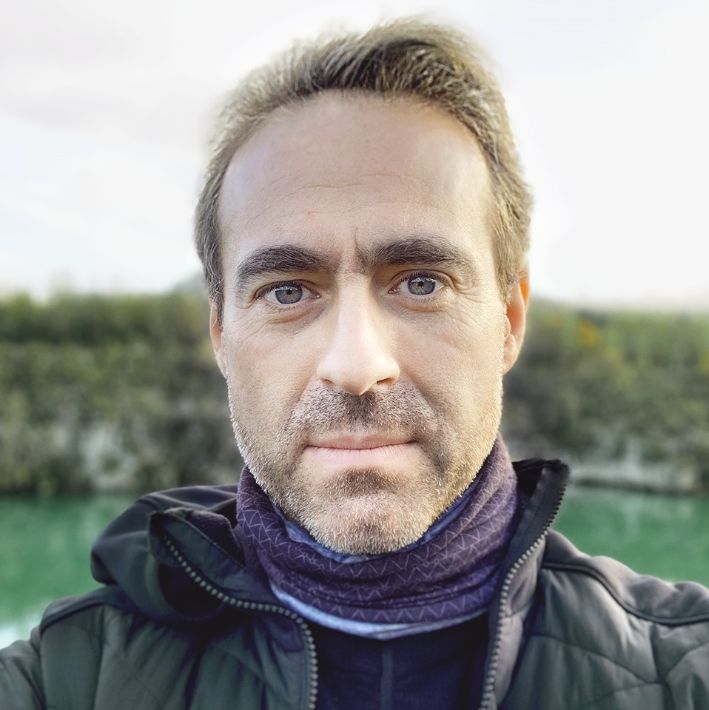 Olivier, let's jump right in at the deep end and begin by asking: why do you take CBD?
For me, it allows control over my medical condition. I take CBD to help with Ankylosing Spondylitis, a condition I've been managing for 10 years. Over the years I've tried many different remedies, supplements and dietary alterations, and whilst some have been more successful than others, I've found that CBD is the most effective option for easing my symptoms of Ankylosing Spondylitis.
That sounds positive. Can you be more specific with how CBD helps your Ankylosing Spondylitis?
I find that the biggest benefits are a reduction in stiffness and pain. Implementing a CBD routine into my daily life has dramatically improved my lifestyle and quality of life. I am able to remain more active. I can enjoy activities that I would previously have struggled with such as skiing or mountain biking. And it has given me a renewed drive to embrace more of the sports and activities that I enjoy so much. To break it down into simple terms; CBD just makes me feel better. It has also given me back a good night's sleep without pain or anxiety, and that definitely adds to overall wellbeing and balance!
How often do you take it?
I take it every night, without fail. I take it during the day whenever I am faced with stressful situations, and very often in the evening where a few drops help me to relax. I also take it after sports to help with inflammation.
Why did you choose CBD oil in the first place?
The options for treatment were relatively limited. I have altered my diet, which helps a great deal. But going down the route of taking regular medication is restrictive and involves taking drugs that suppress the immune system, something I am keen to avoid, particularly nowadays. I've tried lots of different treatments and therapies, but the only thing to consistently deliver positive results was CBD. As mentioned before, out of all the supplements I have tried, it is the only thing that gives me the possibility to relax after a hard day and allows me to get quality restorative sleep.
But how did this lead to the formation of EthicaCBD? It's a big jump from finding something that helps to treat your condition to creating your own product.
It is a big jump! But it comes down to three things: quality, consistency, and trust. I was finding a huge variation in the quality of the products that I was sampling. And my experiences were mixed, to say the least. No existing CBD company could offer exactly what I was looking for, which is to say a consistently high-quality CBD extract from a trusted source. It was frustrating, partly because I couldn't get the treatment I needed but also because I knew the benefits that a well-sourced product could bring to millions of people.
I had also, rather alarmingly, discovered the presence of various heavy metals in my system. These were showing up in the results of blood tests. To rid myself of the toxins I had to undergo a lengthy cleansing period. I knew I needed to stop using the CBD brands I was trying, and as soon as I did blood tests showed a reduction in the presence of heavy metals. That is when I knew the only way to be sure was for me to make my own CBD.
My inspiration wasn't just doing it better because I could, but doing it better for the benefit of others in a similar situation to myself.
So what did you do next?
I needed to find like-minded individuals who shared my vision for an exceptional quality product. I have worked with all of the other co-founders before and I knew that they were a perfect fit for EthicaCBD. Each individual brings with them unique expertise designed to establish EthicaCBD as a brand leader in CBD based products. It's been a long road, painstakingly selecting raw materials, production facilities and complying with the numerous regulations required to sell CBD extracts, but we're immensely proud of what we have achieved. I don't think any other CBD brand has taken so long to come to market. We took our time as we wanted it to be perfect.
How do you guarantee the quality of each of your products?
The consistency and quality are what drove me towards creating EthicaCBD in the first place, so it is crucially important that we deliver on our promises. Each of our products undergoes a process of quadruple testing so we maintain complete control over our extracts at each stage of the journey. In order to guarantee the purest CBD, we have to know our product, and our strict testing and attention to detail during manufacture allows us to really understand our extracts.
How does the quality of the product match up to the eco and sustainability credentials? Doesn't making something ethically affect the quality of the end product?
Quite the opposite. Because all of our raw materials are organically grown and sustainably sourced, and our cultivation and manufacturing processes are sensitively handled by experienced and knowledgable individuals, every stage of our production is the best it can be. We also recognise that there are areas where we can be doing more and we are working hard to evolve the ethical responsibilities that we have as a company to strive to be better.
What makes EthicaCBD the best?
We're here for the right reasons. We're not out to make a quick profit at any cost. Rooted at the centre of everything we do is a desire to create products that will improve people's lives.
What next for EthicaCBD?
We've launched with just a few simple products because we were keen to get them out to the public. But we've got lots more exciting developments in the pipeline. Sports gels for athletes, a skincare range, as well as an isolated range for those looking for 100% Pure CBD. It's an exciting time to be part of the EthicaCBD story.