CBD for Sleep: Does it work?
UK Sleep Statistics
A 2020 survey revealed that 24.7% of UK citizens have been experiencing sleep deprivation since the COVID-19 pandemic. This figure is up from 15.7% previously1. Worldwide, studies have shown that the average prevalence of sleep deprivation is 10-30%, with some areas reaching as high as 50-60% 2 3 4.
Interestingly, a study in 2016 found that 33% of test subjects suffered from chronic insomnia, but only 27% of these people perceived themselves as a sufferer of insomnia5. With this in mind, sleep deprivation statistics may not give us an accurate picture of sleep quality worldwide because people aren't aware that their situation is abnormal.
Even so…If at least 1 in 4 of us are struggling with our sleep, that depicts a significant problem and from looking at the figures, it is only getting worse. Life doesn't appear to be slowing down, so many are looking to CBD as a way to switch off at night.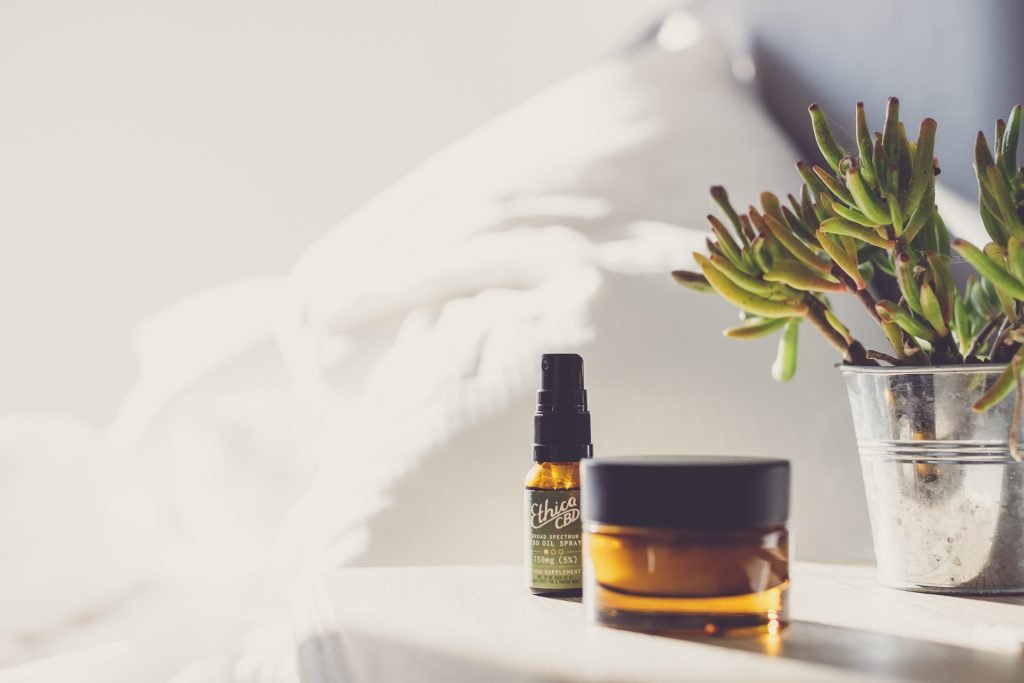 Can CBD help with sleep?
Yes.
The sleep inducing effects of the cannabis plant have been known for centuries, with documented research on the subject dating back to the 1800s6 7 8 9. CBD is an abbreviation for cannabidiol, one of the naturally occurring compounds in cannabis responsible for these hypnogenic effects10. CBD is now legal in most parts of the world and has gained popularity as a potential solution to the sleep issues one quarter of us are reporting. CBD is particularly attractive to consumers because it exhibits many of the positive effects of the cannabis plant without the 'high' or any of the psychotropic side effects11.
Aligned with ever-growing public interests, scientists around the world have contributed to a volume of research into the use of CBD for sleep. At this point, it is difficult to find a single study which denies CBD helping with sleep…we tried.
One study showed that 66.7% of subjects reported improved sleep within the first month of consistent CBD use, with "no evidence of a safety issue that would limit future studies"12. This is one of many studies illustrating that using CBD for sleep is an effective, natural and safe solution13 14.
3 Sleep Disorders and CBD
3 of the most common sleep disorders are15:
Insomnia
Sleep Apnea
Narcolepsy
Insomnia and CBD
Insomnia can come about at any point in life, for a long list of reasons. In 2015, one case study followed the experiences of a 10 year old girl, to find out the "Effectiveness of Cannabidiol (CBD) Oil for Pediatric Anxiety and Insomnia as Part of Posttraumatic Stress Disorder". For this particular girl, pharmaceutical medication had failed her and caused major side effects, but a trial of cannabidiol oil resulted in a "maintained decrease in anxiety and a steady improvement in the quality and quantity of the patient's sleep." These benefits occurred with a daily dosage of 12-25mg and the patient did not voice any complaints of side effects or discomfort due to the use of CBD. This particular CBD case study provides clinical data showing that cannabidiol (CBD) effectively improves sleep in a sufferer of insomnia. Further to this particular study, there are multiple non-clinical studies and reviews which conclude CBD may be an effective sleep treatment17 18.
Sleep Apnea and CBD
Sleep apnea is a disorder characterised by "repetitive pauses in breathing during sleep caused by airway occlusion (obstructive sleep apnoea) or altered control of breathing (central sleep apnoea)" 19. Research has been carried out into the effect of cannabis treatments as a solution to sleep apnea, with mixed results, but there is insufficient research to make any claims about CBD's specific interaction with symptoms of sleep apnea 20 21. When we can answer the question 'can CBD help sleep apnea?', our readers will be the first to hear about it so make sure you keep checking back!
Narcolepsy and CBD
Narcolepsy is a lifelong sleep disorder associated with symptoms of overwhelming daytime drowsiness and uncontrollable sudden attacks of sleep. Some people also experience further problems such as cataplexy (sudden muscle weakness), hallucinations and sleep paralysis 22. Interestingly, although CBD has been shown to help people get to sleep, it also exhibits enhanced daytime wakefulness in some test subjects 23. If specific administration of CBD could be clinically proven to promote wakefulness, it will likely deliver great benefits to sufferers of daytime exhaustion as a result of narcolepsy.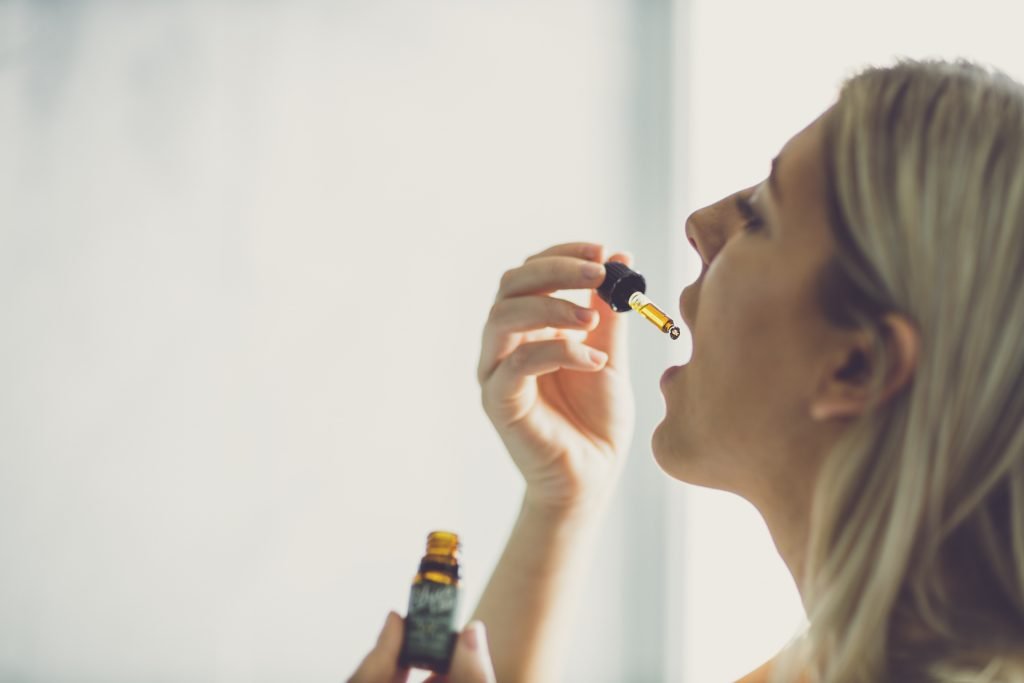 How does CBD help sleep?
Our body has something called the endocannabinoid system (ECS), which is responsible for maintaining a general level of stability and balance in our body, through the regulation of important well-being factors such as sleep24. CBD enhances the function of the endocannabinoid system and this is one of the main supposed reasons for its hypnogenic effects25. Also, CBD's other capabilities may lead to easier sleep. For example, a CBD induced reduction in anxiety and inflammation is bound to help subjects doze off when the time comes.
CBD Oil Dosage For Sleep
The majority of cited studies found CBD to have a positive effect on sleep based on daily usage, but dosage amounts and timings vary from study to study. The UK government recommended that daily dosage does not exceed 70mg, but hypnogenic benefits have been shown in studies at levels of 70mg or less.
Sources:
1 Falkingham, J. Evandrou, M. Qin, M. Vlachantoni, A. (2020) "Sleepless in Lockdown": unpacking differences in sleep loss during the coronavirus pandemic in the UK, MedRxiv. Available at: https://doi.org/10.1101/2020.07.19.20157255
2Comorbidity of chronic insomnia with medical problems. Taylor DJ, Mallory LJ, Lichstein KL, Durrence HH, Riedel BW, Bush AJ Sleep. 2007 Feb; 30(2):213-8.
3 Prevalence, course, and comorbidity of insomnia and depression in young adults.
Buysse DJ, Angst J, Gamma A, Ajdacic V, Eich D, Rössler W. Sleep. 2008 Apr; 31(4):473-80.
4 Clinical guideline for the evaluation and management of chronic insomnia in adults. Schutte-Rodin S, Broch L, Buysse D, Dorsey C, Sateia M. J Clin Sleep Med. 2008 Oct 15; 4(5):487-504.
5 Bhaskar, S., Hemavathy, D., & Prasad, S. (2016). Prev153alence of chronic insomnia in adult patients and its correlation with medical comorbidities. Journal of family medicine and primary care, 5(4), 780–784. https://doi.org/10.4103/2249-4863.201
6 Observations on the medicinal properties of the Cannabis Sativa of India. Clendinning J Med Chir Trans. 1843; 26():188-210.
7 On the Preparations of the Indian Hemp, or Gunjah (Cannabis Indica), Their Effects on the Animal System in Health, and Their Utility in the Treatment of Tetanus and Other Convulsive Diseases. Br Foreign Med Rev. 1840 Jul; 10(19):225-228.
8 Cannabis Indica. Wallich GC Br Med J. 1883 Jun 23; 1(1173):1224.
9 The Croonian Lectures on some Points Connected with Sleep, Sleeplessness, and Hypnotics: Delivered before the Royal College of Physicians of London. Bradbury JB. Br Med J. 1899 Jul 15; 2(2011):134-8
10 1Shannon, S. Lewis, N. Lee, H. & Hughes, S. (2019) Cannabidiol in Anxiety and Sleep: A Large Case Series. The Permanente journal, 23, 18–041. Available at: https://doi.org/10.7812/TPP/18-041
11 Martínez, V. Iriondo De-Hond, A. Borrelli, F. Capasso, R. Del Castillo, M. D. & Abalo, R. (2020). Cannabidiol and Other Non-Psychoactive Cannabinoids for Prevention and Treatment of Gastrointestinal Disorders: Useful Nutraceuticals?. International journal of molecular sciences, 21(9), 3067. Available at: https://doi.org/10.3390/ijms21093067
12 Shannon, S., Lewis, N., Lee, H., & Hughes, S. (2019). Cannabidiol in Anxiety and Sleep: A Large Case Series. The Permanente journal, 23, 18–041. https://doi.org/10.7812/TPP/18-041
13 Moltke, J., Hindocha, C. Reasons for cannabidiol use: a cross-sectional study of CBD users, focusing on self-perceived stress, anxiety, and sleep problems. J Cannabis Res 3, 5 (2021). https://doi.org/10.1186/s42238-021-00061-5
14 Gates, Peter & Albertella, Lucy & Copeland, Jan. (2014). The effects of cannabinoid administration on sleep: A systematic review of human studies. Sleep Medicine Reviews. 18. 10.1016/j.smrv.2014.02.005.
15 Brooks, R (2017) How to Diagnose & Treat the 5 Most Common Sleep Disorders. Available at: https://www.aastweb.org/blog/how-to-diagnose-treat-the-5-most-common-sleep-disorders
16 Shannon, S., & Opila-Lehman, J. (2016). Effectiveness of Cannabidiol Oil for Pediatric Anxiety and Insomnia as Part of Posttraumatic Stress Disorder: A Case Report. The Permanente journal, 20(4), 16-005. https://doi.org/10.7812/TPP/16-005
17 Shannon, S., Lewis, N., Lee, H., & Hughes, S. (2019). Cannabidiol in Anxiety and Sleep: A Large Case Series. The Permanente journal, 23, 18–041. https://doi.org/10.7812/TPP/18-041
18 Zuardi A. W. (2008). Cannabidiol: from an inactive cannabinoid to a drug with wide spectrum of action. Revista brasileira de psiquiatria (Sao Paulo, Brazil : 1999), 30(3), 271–280. https://doi.org/10.1590/s1516-44462008000300015
19 Jonathan C. Jun, Swati Chopra, Alan R. Schwartz. European Respiratory Review 2016 25: 12-18; DOI: 10.1183/16000617.0077-2015
20 David W Carley, PhD, Bharati Prasad, MD, Kathryn J Reid, PhD, Roneil Malkani, MD, Hryar Attarian, MD, Sabra M Abbott, MD, PhD, Boris Vern, MD, PhD, Hui Xie, PhD, Chengbo Yuan, MPH, Phyllis C Zee, MD, PhD, Pharmacotherapy of Apnea by Cannabimimetic Enhancement, the PACE Clinical Trial: Effects of Dronabinol in Obstructive Sleep Apnea, Sleep, Volume 41, Issue 1, January 2018, zsx184, https://doi.org/10.1093/sleep/zsx184
21 Ramar, K., Rosen, I. M., Kirsch, D. B., Chervin, R. D., Carden, K. A., Aurora, R. N., Kristo, D. A., Malhotra, R. K., Martin, J. L., Olson, E. J., Rosen, C. L., Rowley, J. A., & American Academy of Sleep Medicine Board of Directors (2018). Medical Cannabis and the Treatment of Obstructive Sleep Apnea: An American Academy of Sleep Medicine Position Statement. Journal of clinical sleep medicine : JCSM : official publication of the American Academy of Sleep Medicine, 14(4), 679–681. https://doi.org/10.5664/jcsm.7070
22 Akintomide, G. S., & Rickards, H. (2011). Narcolepsy: a review. Neuropsychiatric disease and treatment, 7, 507–518. https://doi.org/10.2147/NDT.S23624
23 Murillo-Rodríguez, E., Sarro-Ramírez, A., Sánchez, D., Mijangos-Moreno, S., Tejeda-Padrón, A., Poot-Aké, A., Guzmán, K., Pacheco-Pantoja, E., & Arias-Carrión, O. (2014). Potential effects of cannabidiol as a wake-promoting agent. Current neuropharmacology, 12(3), 269–272. https://doi.org/10.2174/1570159X11666131204235805
24 Kesner, A. J., & Lovinger, D. M. (2020). Cannabinoids, Endocannabinoids and Sleep. Frontiers in molecular neuroscience, 13, 125. https://doi.org/10.3389/fnmol.2020.00125
25 Zou, S., & Kumar, U. (2018) Cannabinoid Receptors and the Endocannabinoid System: Signaling and Function in the Central Nervous System. International journal of molecular sciences, 19(3), 833. Available at: https://doi.org/10.3390/ijms19030833