Hemp Oil: Health Benefits, Nutrition, Uses and Side Effects
An Introduction to Hemp
In its most simple definition, hemp is another word for cannabis. Throughout history, hemp has been utilised internationally for its potential as a food, fibre and fuel as well as the nutraceutical use case that led to hemp oil as we see it today. Currently, governmental definitions of hemp vary from county to country, but the general consensus denotes hemp as a variation of the cannabis sativa plant which contains negligible amounts of THC and can be used both industrially and commercially.
What is hemp oil?
The term 'hemp oil' has become slightly misleading, as it may refer to hemp seed oil, which is commonly used in cooking or skin care products, or it could be referring to CBD oil which has been extracted from a hemp plant. This ambiguity is commonly taken advantage of by bad actors within the CBD market who try to portray hemp seed oil as a medicinal CBD product by calling it 'hemp oil'. In this article, 'hemp oil' is defined as hemp seed oil, as is the historic definition. As one might imagine, hemp seed oil is extracted from the seeds of the hemp plant, which is naturally non-psychotropic due to a lack of THC1.
Is hemp the same as CBD?
Hemp and CBD are not the same thing. Hemp is a name for the whole plant, whereas CBD is an abbreviation for a chemical compound found within the cannabis plant called cannabidiol. CBD can be found in hemp seed oil, but CBD oil is more often extracted from flowers and leaves as they possess much higher levels of cannabinoids such as cannabidiol (CBD)2.
Hemp oil may not have an abundance of cannabinoids, but it is especially rich in healthy fatty acids such as omega-3 and omega-6. Furthermore, hemp seed is a great source of protein, Vitamin E and minerals such as phosphorus, potassium, sodium, magnesium, sulphur, calcium, iron, and zinc3 4.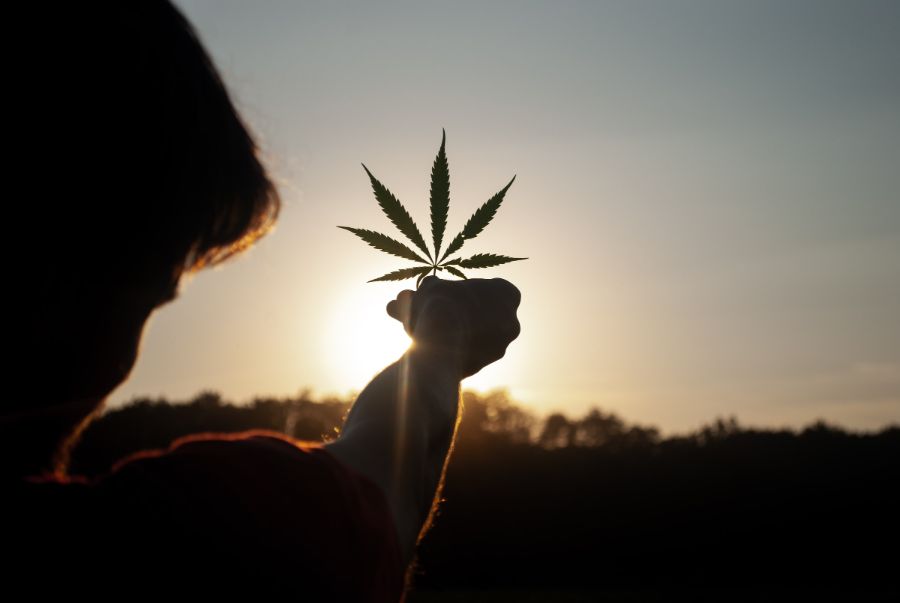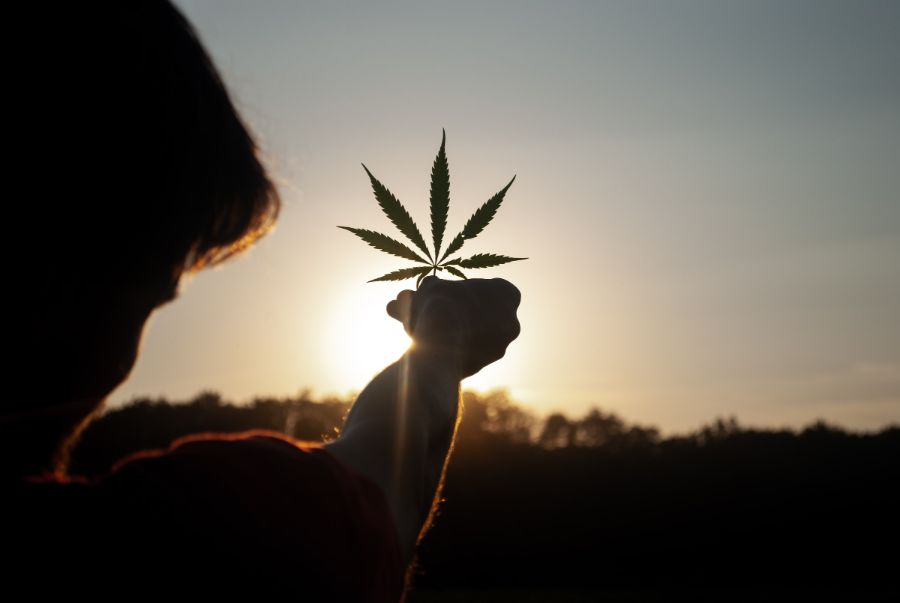 What is hemp oil used for?
Due to a proven absence of THC, uses of hemp oil have been thoroughly explored and as a result, we have discovered the extract to be exceptionally multifaceted. There are historic culinary applications of hemp oil dating back centuries, but in the modern world it can be seen appearing in cosmetics such as skin care and hair products, whilst also successfully serving as a carrier oil for natural remedies in a completely different market. Below, we explore its benefits for skin and hair, as well as the way hemp oil benefits us more generally.
Possible Hemp Benefits
Hemp oil benefits for hair:
Numerous studies have shown that topical application of natural oils promotes healthier hair. Some notable effects are:
increased hair growth,
increased number of hair follicles,
decrease in dandruff,
reduced hair loss,
and plenty more responses which illustrate the idea that natural oils significantly contribute to a thriving head of hair5 6.
Furthermore, research has shown that the omega-3 and omega-6 fatty acids hemp oil possesses have a particularly acute effect on the health of your hair on many levels. In 2015, a large majority (more than 85%) of participants in one study saw a reduction in hair loss, as well as an improvement in hair diameter and density7.
Also, hemp is an extremely sustainable restorative crop that actually rejuvenates its soil rather than draining the land and leaving it arid, which is what sets it apart from the crowd. Other natural oils may possess similar benefits for your hair, but they do not exhibit the same benefits for the planet8.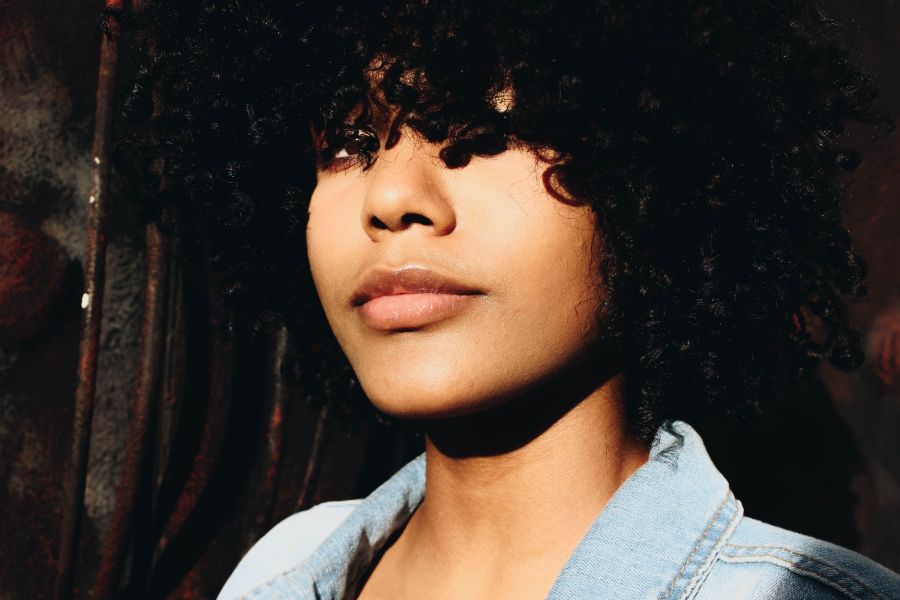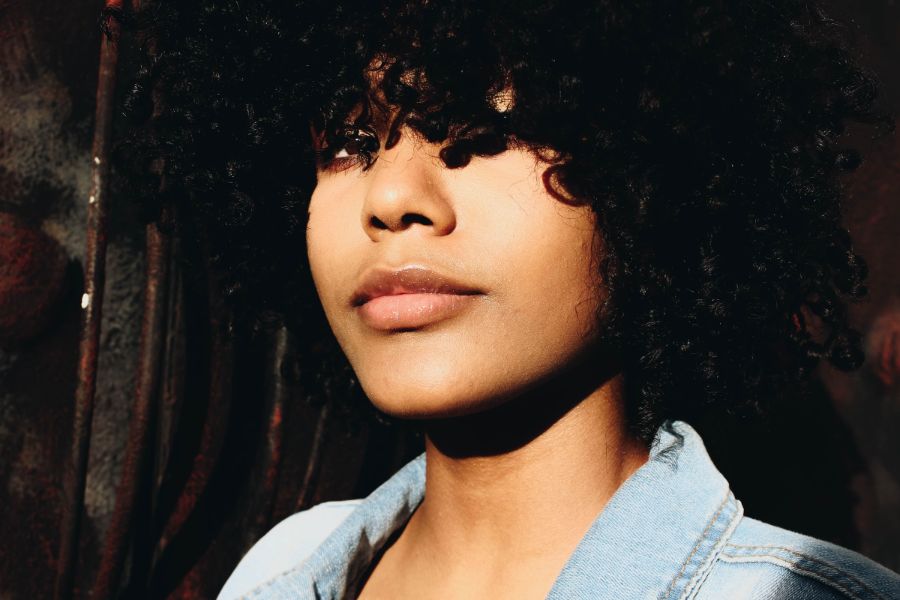 Hemp benefits for skin:
As it stands, a body of anecdotal evidence suggests that CBD may help with skin disorders, such as:
Eczema,
Itchiness,
Dermatitis,
Psoriasis,
Pruritus,
Scleroderma,
Acne,
and inflammatory conditions.
The benefits are delivered to your skin via interaction with the endocannabinoid system (ECS), a biological infrastructure which is linked to skin health9 10. However, hemp oil is not rich in CBD and therefore may not exhibit such effects.
That being said, hemp seed oil is extremely rich in omega-3 and omega-6 fatty acids, which have also been shown to successfully treat skin problems such as acne, eczema and psoriasis11 12 13.
Health benefits of hemp oil:
Beyond the ways hemp benefits your skin and hair, hemp seed oil is also suggested to help with14:
Heart health,
Lower blood pressure
Pain relief
Inflammation reduction
Healthy pregnancy
Hemp Oil Nutrition
There are multiple ways hemp oil can be incorporated into your diet. It can be ingested on its own, or added to foods in more interesting ways such as salad dressings, or it can be used as a cooking oil in replacement for something like olive oil.
There is currently no FDA recommended daily dosage of hemp seed oil, so if you're concerned about overconsuming, we recommend speaking to a healthcare professional.
According to WebMD, One tablespoon (15 millilitres) of hemp seed oil contains:
Calories: 125
Total fat: 14 grams
Saturated fatty acids: 1 gram
Monounsaturated fatty acids: 2 grams
Polyunsaturated fatty acids: 11 grams
Based on these figures, three tablespoons of hemp seed oil per day can provide the amount of 3:1 fatty acid ratio needed for a healthy diet.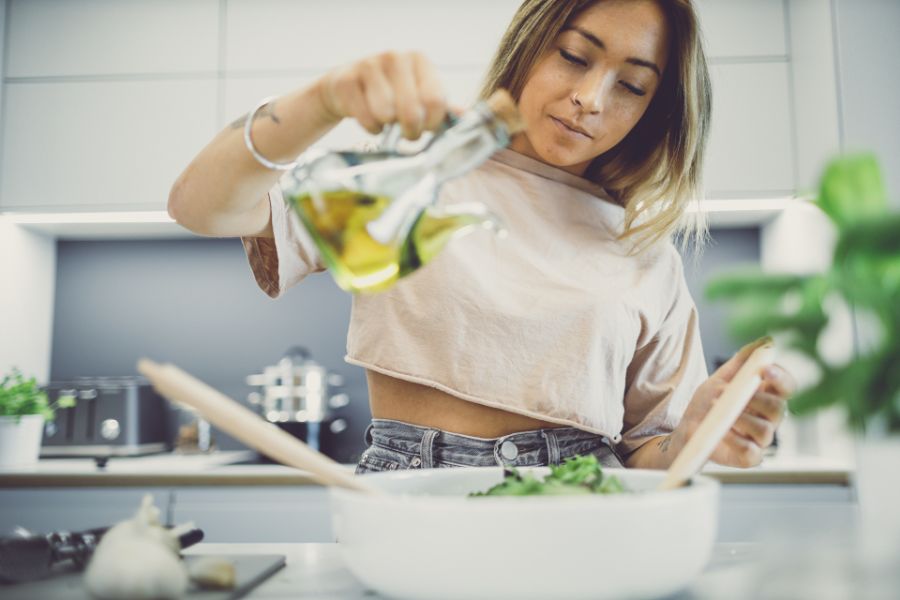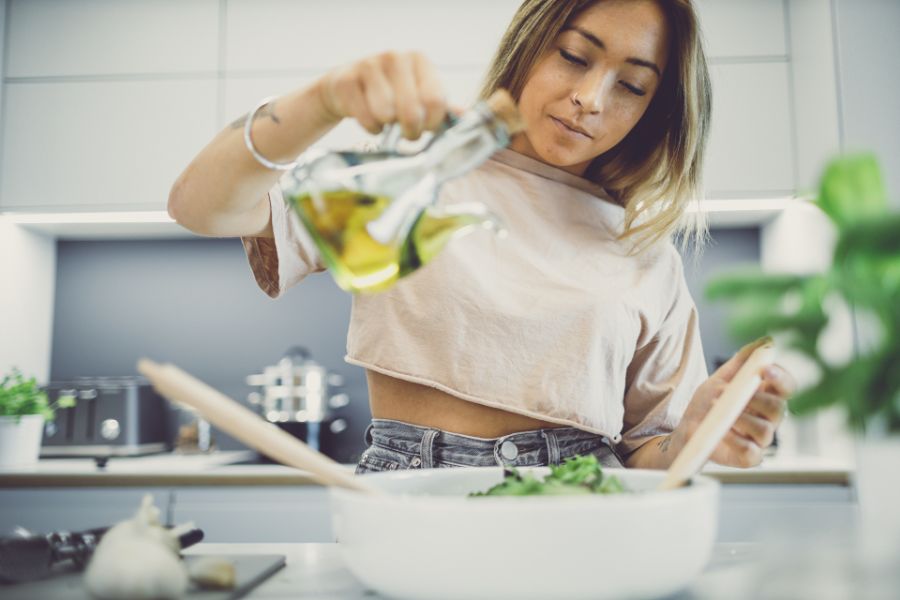 Hemp Oil Side Effects
It is very rare that people experience side effects from hemp seed oil, in the same way you would be surprised to hear someone talking about the side effects of olive oil. However, due to the way it lowers blood pressure, it is important for individuals who already have low blood pressure to be cautious.
People who are taking medication for low blood pressure will often be advised against eating grapefruit because of its natural ability to lower blood pressure. In the same vein, if you suffer with low blood pressure, we advise consulting your GP before adding hemp seed oil to your diet.
An Overview on Hemp Oil
The potential benefits of hemp and its many applications have been explored throughout history and across the globe, but the specific health benefits of hemp seed oil require further investigation and clinical trials before any concrete claims can be made. Luckily, as public interest into plant-based therapy rises, it will broaden the horizons of research in this field, with increased demand boosting potential for funding such studies.
Unfortunately, legal restrictions have been a dominant factor in the limitations of hemp-centric science, but we now see a positive trend of decriminalisation and legalisation occurring.
All in all, current evidence suggests hemp seed oil to be a valuable addition to a healthy lifestyle, with an array of potential benefits and generally safe. For those with health conditions and/or on medication, it is recommended to consult your doctor before use.
1Rodriguez-Leyva, D., & Pierce, G. N. (2010). The cardiac and haemostatic effects of dietary hempseed. Nutrition & metabolism, 7, 32. https://doi.org/10.1186/1743-7075-7-32
2Potter D.J. (2009) The Propagation, Characterisation, and Optimisation of Cannabis sativa as a Phytopharmaceutical [PhD thesis]. King's College, London,UK
3Callaway JC. (2004) Hempseed as a nutritional resource: An overview. Euphytica.;140:65–72. doi: 10.1007/s10681-004-4811-6.
4Rodriguez-Leyva, D., & Pierce, G. N. (2010). The cardiac and haemostatic effects of dietary hempseed. Nutrition & metabolism, 7, 32. https://doi.org/10.1186/1743-7075-7-32
5Lee, B. H., Lee, J. S., & Kim, Y. C. (2016). Hair Growth-Promoting Effects of Lavender Oil in C57BL/6 Mice. Toxicological research, 32(2), 103–108. https://doi.org/10.5487/TR.2016.32.2.103
6Oh, J. Y., Park, M. A., & Kim, Y. C. (2014). Peppermint Oil Promotes Hair Growth without Toxic Signs. Toxicological research, 30(4), 297–304. https://doi.org/10.5487/TR.2014.30.4.297
7Le Floc'h, C., Cheniti, A., Connétable, S., Piccardi, N., Vincenzi, C., & Tosti, A. (2015). Effect of a nutritional supplement on hair loss in women. Journal of cosmetic dermatology, 14(1), 76–82. https://doi.org/10.1111/jocd.12127
8Rheay, H. Omondi, E. Brewer, C. (2020) Potential of hemp (Cannabis sativa L.) for paired phytoremediation and bioenergy production. Available at: https://onlinelibrary.wiley.com/doi/full/10.1111/gcbb.12782
9Baswan, S. M., Klosner, A. E., Glynn, K., Rajgopal, A., Malik, K., Yim, S., & Stern, N. (2020). Therapeutic Potential of Cannabidiol (CBD) for Skin Health and Disorders. Clinical, cosmetic and investigational dermatology, 13, 927–942. https://doi.org/10.2147/CCID.S286411
10Tóth, K. F., Ádám, D., Bíró, T., & Oláh, A. (2019). Cannabinoid Signaling in the Skin: Therapeutic Potential of the "C(ut)annabinoid" System. Molecules (Basel, Switzerland), 24(5), 918. https://doi.org/10.3390/molecules24050918
11Oláh, A., Tóth, B. I., Borbíró, I., Sugawara, K., Szöllõsi, A. G., Czifra, G., Pál, B., Ambrus, L., Kloepper, J., Camera, E., Ludovici, M., Picardo, M., Voets, T., Zouboulis, C. C., Paus, R., & Bíró, T. (2014). Cannabidiol exerts sebostatic and antiinflammatory effects on human sebocytes. The Journal of clinical investigation, 124(9), 3713–3724. https://doi.org/10.1172/JCI64628
12Callaway, J., Schwab, U., Harvima, I., Halonen, P., Mykkänen, O., Hyvönen, P., & Järvinen, T. (2005). Efficacy of dietary hempseed oil in patients with atopic dermatitis. The Journal of dermatological treatment, 16(2), 87–94. https://doi.org/10.1080/09546630510035832
13Millsop, J. W., Bhatia, B. K., Debbaneh, M., Koo, J., & Liao, W. (2014). Diet and psoriasis, part III: role of nutritional supplements. Journal of the American Academy of Dermatology, 71(3), 561–569. https://doi.org/10.1016/j.jaad.2014.03.016
14WebMD (2020) Health Benefits of Hemp Seed Oil. Available at: https://www.webmd.com/diet/health-benefits-hemp-seed-oil